DISABILITY SERVICES MANAGEMENT SOFTWARE
TO MANAGE THE NDIS
DISABILITY SERVICES MANAGEMENT SOFTWARE solution for Australian Disability OPERATING UNDER NDIS.
If you are looking for a software package that offers a complete suite for your participant service management, collaboration, communication tools, self-service portal, rostering, NDIA bulk claiming, direct connect to your finance software eg. MYOB or XERO, then a traditional CRM software package will not cover all aspects required for a true one-solution-fits-all DISABILITY SERVICES MANAGEMENT SOFTWARE solution.
The advantage of using one system is that all critical functions and processes are in one central database, it can instantly deliver personalised insights of the company's performance tailored to each user's need—be it CFO, controller, CEO, team leader, manager, support staff or SLA manager.


HIGHLIGHTS: DISABILITY SERVICES MANAGEMENT SOFTWARE
Participant management software features:
NDIS compliant forms for data collection
Participant Management,
Goals & Outcomes monitoring
Service Agreement Management, Incident Management, NDIA price list management, Service Catalog, Integrated NDIA price list, Roster Scheduler, Service Catalog, Dashboard Widgets, Satisfaction Surveys, Role-based permissions
Business Intelligence, Financial and Operational Reporting, Property management, Property Maintenance, Property Sundries
DISABILITY SERVICES Roster Scheduling features: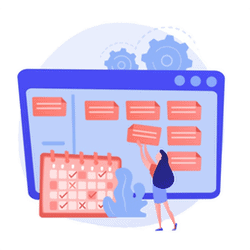 Create group or single shifts
Notify your staff via email or SMS
Shift costs against expected service costs
Staff can self manage the leave & unavailability
Schedule employees for different sites and locations
Allocate staff according suitability
Sync your staff's pay rates
Open shifts to either to staff members/groups
Attach NDIA service items
Repeat shifts for recurring shift
Attach shift notes to roster shifts.
Roster Templates
Budgeting and Reporting Software features: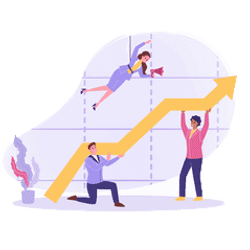 Bulk and Single NDIA claims management,
NDIS reconciliation, Reports and Expenditure
Multi-funding stream, Service management & tracking, Reports for different program, sites and locations, Activity dashboard, Activity tracking, Automated billing
NDIA Budgeting & forecasting
Participant Billing & invoicing
Monitor client budgets and contracts
Report timesheets vs billables
Plan Manager invoicing and management
Financial analysis, management & forecasting

What are you waiting for? We love to hear from you!
One simple step to explore our DISABILITY SERVICES MANAGEMENT SOFTWARE program in action! Please book a complimentary webinar or call us on 1300 552 166! Alternatively, send an email to our friendly Digital Business Solution Architects. We will get back to you shortly.