NDIS SOFTWARE PROGRAM
TO MANAGE THE NDIS
A NDIS software Program solution for Australian Disability & Aged Care Service Providers.
We are proud to be one of the first software companies in Australia to bring an NDIS software program to the Australian market. With over 12 years of development experience in NDIS, Aged Care, Jobactive and Social Services in Australia we deliver a end-to-end solution that provides staff and client management including tracking and reporting on budgets and goals. A all-in-one platform to improve your decision-making process.

Our solution will effectively minimise admin costs and maximise service deliverables, providing you with a 360-degree view of your consumers to stay compliant meeting the expectations of today's market.
INTRODUCING FLOWLOGIC A NDIS CLOUD-BASED SOFTWARE PROGRAM
FlowLogic is a solution designed to address the needs of Australian Disability and Aged Care organisations. We establish great collaboration from start to finish and are grateful to work with our clients who helped make this a one-stop-solution for Australian Disability and Aged Care service providers. Together we build the most flexible NDIS software solution on the market to ultimately assist your road of success.

A FEW HIGHLIGHTS of FLOWLOGIC OUR SOFTWARE SOLUTION FOR NDIS & AGED CARE SERVICE PROVIDERS
STAFF & HR administration
Tailored to meet the specific needs of any businesses, align employee performance with company goals and core strategies. Onboard new employees with applicant tracking. Specific industry staff management.
CONSUMER administration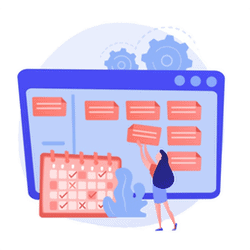 Flexible options for details such as education, support plans, communication, health and medical documents, medication audit and checklist, medication alerts, risk assessment and management plan. Goals and Outcomes monitoring.
BUDGET TRACKING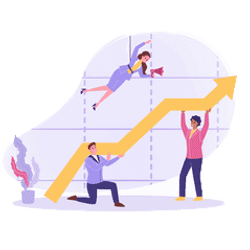 Bulk and Single NDIA claims to Proda. NDIS reconciliation, financial reports. Multi-funding stream, Service management & tracking. Batch processing. Track income and expenditure in real time. NDIA Budgeting & forecasting.
Roster Scheduling
Make adjustments in a flash, and handle everything from staff availability, shift breaks, overtime, shift swaps, clock-in-out and payroll. Roster option to create shifts for one on one or many by many. Instant notifications for staff about any updates.
WorkFLOWS & TASKS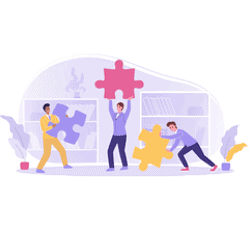 A automation engine build with approval-based workflows, and notifications into every process. Choose sms, email or an integrated internal messaging system for delivery. An award-winning design that doesn't require flowcharts or coding experience.
consumer SERVICE PORTAL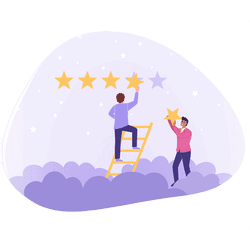 FlowPoint, a cloud-based portal loaded with functions to engage and self-service your consumers. Assists in improving outcomes, operating more efficiently, and in meeting the expectations of consumers which will be empowered to exercise choice and control.

What are you waiting for? We love to hear from you!
One simple step to explore our NDIS software program in action! Please book a complimentary webinar or call us on 1300 552 166! Alternatively, send an email to our friendly Digital Business Solution Architects. We will get back to you shortly.